What would it be like to have a job you absolutely love and are excited for everyday that you just can't stay asleep and want to bounce out of bed at 7 AM and DO IT!?!?!
Well, I happen to have that job, but the the bouncing out of bed thing isn't always easy.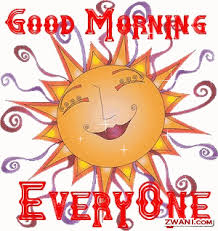 And, currently, in my house, is a nice little old man who is doing what he loves and was so excited for that he couldn't stay asleep and bounced out of bed this morning so he could be here at 8 AM to tune my piano.
It's been a long time in coming. And he told me so. I could tell he was fairly disturbed by the revelation I made about the poor, innocent piano not having a check-up in at least 5 years (Yes, Mom, I realize I promised to have it tuned three years ago when you gave it to me...). He blithely told me he would come back (no, he WILL come back!) in 4-5 months since the piano needs to be "trained." Bending wood and all that, you know.
I am afraid Mr. Pianoman and I are of the same type and fell into being chatty with each other. He decided he had enough time to tell me a little story.
He asked, "Have you ever heard of Itzhak Perlman?" Silly man, I said, of course I have. I then threw a spoonful of Oatmeal at his head. He laughed, and continued.
"That man can make that violin weep and sing! And I am sure the fact that it is a Stradivarius helps! ha ha ha! Well, he was holding a concert somewhere, and the house was packed. People were standing around the stage waiting to hear this great musician. Finally, he came out, you know, struggling with his crutches, sat down, put his crutches down, tuned his violin, and nodded to the conductor. He was about four bars in and a string broke. There was a collective sigh that sounded through the auditorium. What would he do? Would he struggle his way back to get another violin? Would he restring it, and retune? No, he removed the broken string, retuned the remaining three strings, nodded to the conductor and played the rest of the piece on those three strings! And, when you looked at him, you could tell that he was recomposing the piece in his head while he played! After he was done, he wiped his face with his handkerchief, and said, 'You know, sometimes, you have to make music with what you have left!'"
I really liked that story. Pianoman then shooed me away and began his task of whipping my piano into shape (I checked on him a few minutes ago, and I could tell he was displeased...my bad...I ran out of the room just as he was throwing his tuning tool in my direction. It hit the wall without further incident.).
I think that all of us are like that. There we are, in the middle of life, and something snaps. Do we walk off stage? Do we restring, retune, and keep going? Or do we retune what we have and press forward? I think it depends on where we are in life, really, and what we feel we can do. But often, I feel like all I can do is make music with what I have left. And it can be just as beautiful as if I had all those strings there.
P.S. Don't let your children watch the preview for, "Sense and sensibility and sea monsters." Willoughby gets eaten by an angry octopus. My children were highly disturbed. Joshua went to his room with a very concerned look on his face, and began asking me serious questions about why octopi eat people, and Eva was following me around exclaiming that the "opopis" was going to eat her fingers and there would be "
bloooood
" everywhere and she would die. My bad...