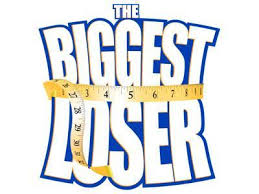 Watch out, everyone! I've got
mad dieting skills!
I am afraid I have inherited Dad's genes when it come to playing a game...I don't want to play unless I win. I have struggled between wanting to blow people out of the water and giving up and
eating my weight in chocolate
. Luckily, I am
OCD
enough to stick to dieting. I have this need to write down what I have eaten, and how many calories I have consumed. And I have gotten pretty good at ignoring my body's attempt to convince me that I am starving it...dumb body.
Jeremy says he wants to join our contest, but be the
biggest gainer
. I told him if he did that he would have to compete with little pregnant Tammy, and I think we know who is going to win... :D
I have been wanting to lose weight for a while now, so it helps that I am having to push for the goal by April 1st. And it helps that other people are trying as hard as I am (aren't you???). I did a Biggest Loser competition with some friends last year, and it worked, so I am hopeful! I have lost 7 lbs since our first weigh in...but that is kind of cheating since I was wearing all my clothes and had eaten 6 lbs of meat balls when we all weighed ourselves...but still. I feel like I have a good start!